Welcome to
Parrots of the World
Long Island's Favorite
Pet Store & Aquarium
since 1978.


Address:
316 Sunrise Highway
Rockville Centre, NY

Hours:
Mon-Fri: 10am-7:30pm
Sat: 10am-6pm
Sun: 12pm-5pm

Parrots of the World is an oasis for information-starved pet lovers of all types where practical advice, tips and info on purchasing a pet from us are available right at your fingertips.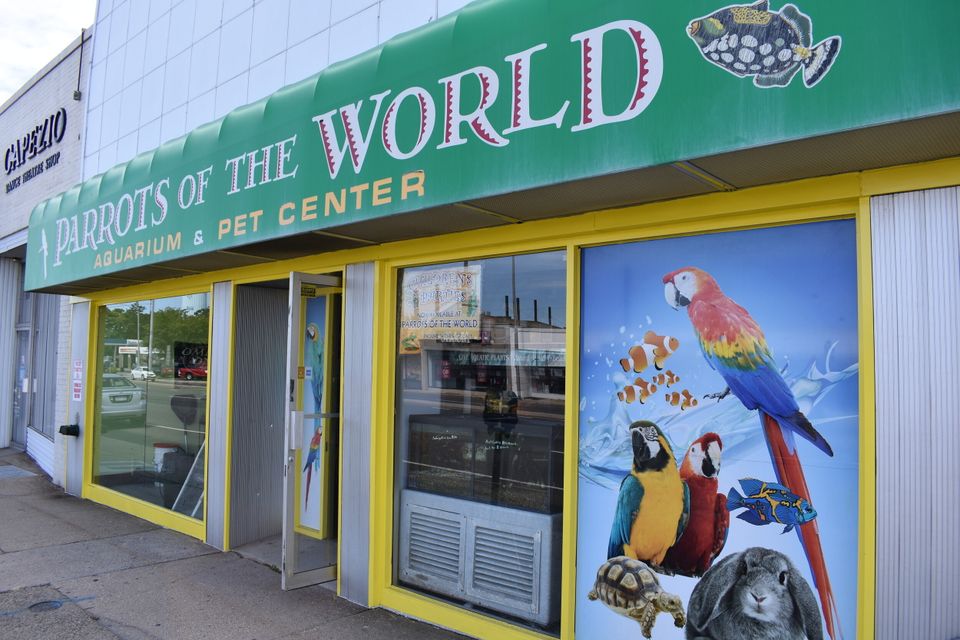 About Parrots of the World
Parrots of the World in Rockville Centre features one of the largest selection of Parrots, Reptiles, Fish, Ferrets and Exotic Pets on Long Island, along with a wide selection of pet merchandise and supplies. Owned and operated by world-renown animal expert Marc Morrone, Parrots of the World is an oasis for bird and pet lovers alike.

Our Specialty is hand fed, 100% from day one, baby Parrots. Everything from Cockatiels to Cockatoos, Parakeets to Hyacinth Macaws.
Many of our birds are sold with a ONE YEAR HEALTH GUARANTEE!!!
We are also a leading authority on Ferrets and exotic pets.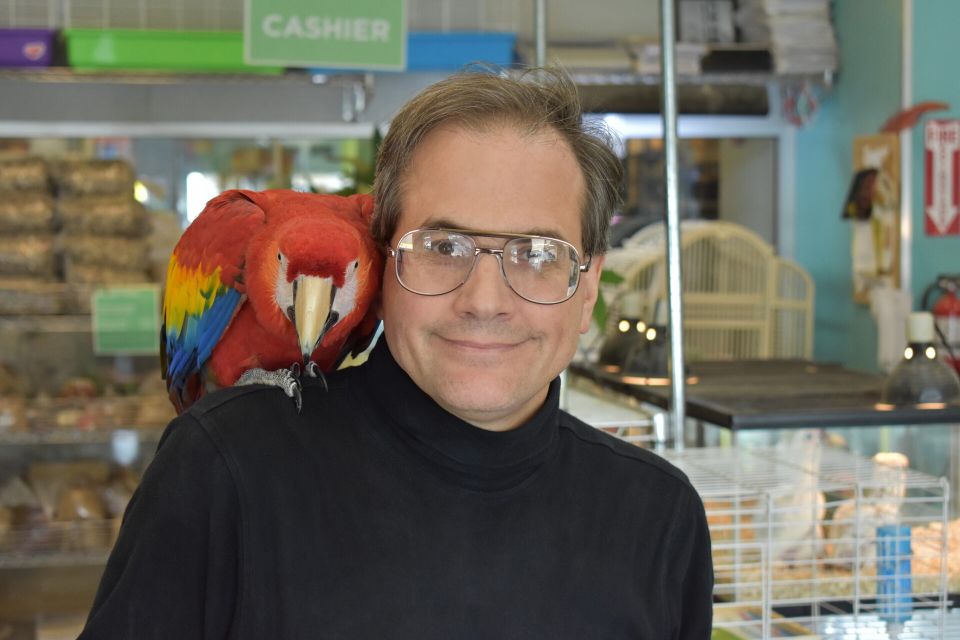 Meet Marc Morrone
Marc Morrone is your resident animal companion expert and owner of Parrots of the World pet store in Rockville Centre, New York. With over 30 years of hands on experience with birds, mammals and reptiles of all kinds, Marc has the knowledge, training and experience to help you choose and care for your bird or pet.

Marc Morrone is also a widely known television personality and animal expert. Best known as Martha Stewarts "Pet Expert", Marc has regularly appeared on the "Martha Stewart" television show on NBC. Marc Morrone also hosted "The Pet Shop with Marc Morrone" on the Lifeskool cable channel and hosted "Ask the Petkeeper" on Martha Stewart Living Radio, SiriusXM 110.
"So the place is really Clean, it smells good, (it doesn't stink, like other bird shops) the staff is really nice and helpful, they have so many different birds, it's insane, the prices are also lower than anywhere else I've gone, they have many baby birds that you can pay for and take home once they're ready (you can also come and visit your bird as it's growing up) the owner is the friendliest lad I've ever met, (we were walking around and he just handed me a bird to play with and I was very surprised) I absolutely had a blast and I will 100 percent be coming back, if you have any questions whatsoever, he will give you straight answers and make the best recommendations for you. Recommend 1000% very very happy."

-Kevin
"What can I say about Marc and parrots of the World except that he and his team are nothing short of incredible! Knowledgeable, attentive, and kind! I came to this pet shop from out of town with my girlfriend and we were amazed at how clean the pet shop was with such an array of different animals! Even more impressive was how friendly all of the birds, ferrets, rabbits, cats, and hedgehogs were! All the fish tanks were clean and fish were vibrant. They had a chameleon in the front that looked like he was living back home in the rain forest. It made my decision easy to buy my hedgehog here and I don't regret it! Thanks again Marc and team!"

-David
"Marc is 1 of a kind. I've bought all my birds from him 8 years ago and my sweet poodle Penelope 6 years ago.He has more knowledge on not just birds but on anything and everything then Anyone. I truly believe that!I've gone to Marc so many times with questions or something my birds got into he will ALWAYS talk to you no matter what. He's Amazing. My family loves him and I couldn't be the Bird owner I am without having Marc from parrots of the world on my side! Anyone that says different is total garbage. I know 1st hand. Thank you Marc Always."

- Stephanie

Contact Us for Parrot & Pet Availability
Call

(516) 764-0717

 

send us a message using the form below to check on our current availability and prices. We will be happy to answer any questions you may have!